Relationships can be exhausting. Sometimes they just drain you out and you end up drifting apart. It's completely normal, even for the ones who are completely enamored. During such times, one feels annoyed by every little thing their significant other does. Even the sound of their laughter makes you feel like they're trying to distract you from important work which needs your complete attention. Stop. Stop right there. What really needs your attention is your relationship. Take a step back and breathe. Relationships demand patience and work. "People can certainly slide into autopilot in assorted domains of life, including in a relationship. They can take elements of life for granted," says practicing psychologist and Harvard lecturer Holly Parker, Ph.D., author of If We're Together, Why Do I Feel So Alone?
We live in times where when something is broken, we throw it away rather than fixing it. That is where the problem lies. Even the best of the relationships need a pick-me-up and flinging them outside the window is not the solution.
[sc name="Ad 300x 250 "]
"The important thing is to make an effort to catch those moments and make a course correction. And it's possible for people to tune back into themselves and their partner and steer back in a more connected, engaged direction," adds Holly Parker.
Relationships are like homes. They need to be cleaned, repaired, manicured and managed. Here are 8 different ways to help you reconnect with your partner and repair your relationship, no matter how terrible the meltdown.
Pay Attention
Pay attention to the little things your partner does for you, whether it is debugging your computer, finding your keys for you or just simply making coffee. Love is in every little thing they do for you. "When people pick up on those moments, both mighty and minute, when their partner is kind, considerate, and attentive, it's linked to heightened feelings of gratitude," says Parker. "And greater appreciation for our partner forecasts heightened happiness with him or her."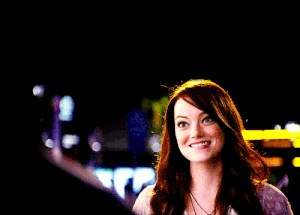 Comments
comments